Post by mirrororchid on Sept 3, 2021 5:56:23 GMT -5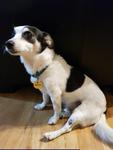 Here's what came up - (there were 34 responders)
Met on internet - 10 (29%)Met at school/college/uni - 9 (26%)
Met at social group - 4 (12%)

Met at work - 4 (12%)
Met at a bar - 3 (8%)
Met at a party - 2 (6%)
Met via want adds in paper - 2 (6%)

Met by speed dating - 1 (3%)
Met by mutual friend - 1 (3%)

Make of it what you will, but it would seem that you can pick up a dud anywhere, not just the net.
Found a poll at a non-SM site to unscientifically compare with the masses:

community.babycenter.com/post/a55313104/how_did_you_meet_your_spouse_poll
407 responders
We were childhood friends or high school sweethearts 95 (23%)
We were introduced by friends/family 91 (22%)
We met online 91 (22%)We randomly met one day (college, bar, other random place) 86 (21%)


Other 44 (11%)
I grouped similar categories by color.
This grouping is subject to interpretation, so you may see different results.
For example,
childhood friends
likely met at
school
, but not necessarily.
The "
Met at Work
" Category doesn't strike me as a "
Random Place
", but might qualify? College is a work place, so randomly meeting there may not be accurate either.
So comparing apples to oranges, as I must:

Someone you
met online
(or, in paper form, Want Ads) are both methods of meeting strangers with a brief description. They are 59% more likely to lead to a SM. [i.e. 35% SM vs. 22% not SM]
Someone you
met randomly (social group, party, college, bar, other random place)
is 24% more likely to be your refuser.
Someone you
met while you were young
is 13% more likely to land you in an SM.
and on the chin rubbing, thoughtful end of things (bearing in mind the dangers of n=1 sample size):
Someone you
met through a friend or family
is 86%
LESS
likely to land you in an SM.
I don't see that I answered the question.
Mrs. MirrorOrchid was a
friend
of a woman who was already seeing someone who I met
at a bar
where I was meeting
friends
I socialized with
online
.
Before I married her, I asked my
family
after two failed long term relationships, "I'm a bad judge of life partners, clearly. Is
she
a winner?" They were unanimous in their approval.
I feel it's fair to claim the
friend/family
category applies, so it's feasible to say that
meeting a spouse through friends and family
is only 73% less likely to lead to SM.
However, the wife and I have had a reset since Dec 2019, so, it may be easier to escape an SM with a spouse your
family/friends
liked? (at least temporarily? neither of us is dead yet.)
Even if the MirrorOrchid recovery is inevitably doomed, 73% lower likelihood is a stunning endorsement of trusting
the people who know/love you
with your sex life than yourself.