Post by blujay on Jan 3, 2023 13:52:42 GMT -5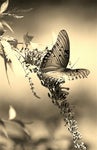 I agree With mirrorchild's suggestion to add a tag line to your posts. I hope others in your boat will also use that suggestion.
FWIW, however, I found the precursor to this site a week after my divorce (from my 34-year marriage, the last 8 years of which were completely sex free) became final. I still have found this site very helpful as it reminds me of how far I've come. I wish I'd found it long before divorcing because there's lots of useful info here that would have allowed me realize far earlier that I was normal wanting sex in a marriage. I also would have found the various advice here helpful including the fact that divorce doesn't necessarily mean one is financially screwed, and the first visit to many lawyers is free. Instead, I had to learn on my own much of the info here about both finding ways to flourish while being in a SM, and how to get out of a SM.
And even though I've now been 9.5 years in a committed romantic and sexual relationship with a wonderful guy, I still find information here that helps me navigate my life.
Long post ahead, yikes.
Thank you for the suggestion. Divorce is always an option, of course, but not for me, not for now but I don't know if I should add this to my profile. Things may change, I may divorce at some point, but likey, if that happens, it would not be because of the lack of sex, or at least not only because of that. I was looking to hear stories about how one copes mentally when they are IN a dead bedroom marriage. It's just that some people in the past got a bit too pushy on the divorce idea, which is one of the choices but not the only choice and they make it sound like you're weak if you stay and you're strong if you leave. I don't think I wanted to feel talked down and pushed.
It's not because of being religious, or because I'll have financial issues. I actually am VERY non-religious. Also, since you mention some resistance folks have to divorce, I have divorced before, which typically makes people be less afraid of divorce the second time around, since they've been there and survived. Last time I divorced, in 2009, my situation was way worse than it is now. If I divoced tomorrow I'll be poorer, but still firmly in the middle class. I'd have a house, an income, a retirement account and no debt.
I think when divorce happens it is not just for one reason. When divorce doesn't happen, the reluctance to go for it is also not just for one reason. For me, there are a lot of things that are involved in "blowing up one's current life", including financials of course (better with more than with less), the major changes, having less energy for such changes at age 51 than I had at 37.
More importantly, the reason I don't look to divorce as an option right now is because I don't believe it is my husband's fault for not giving me sex, and I am not angry with him. He has health issues. Sure, some may say that he didn't take care of himself, but I knew who he was in terms of taking care of himself before I married him. I just didn't think sex would stop as soon as it did, which is on me. I don't ascribe him bad intentions. I don't think he should be abandoned because of his medical issues, and even any psychological issues (unless those make him dangerous or very unpleasant to be around), and I love him and care for him, he is mine and he is family. I realize situations are different and other people's sex lives died for different other reasons, and the reasons make a lot of difference. I know he can't give me what I want, and I don't want him to do anything he doesn't want to do, even if it hurts.
I was close to divorce in 2019, but it was because of other issues we had. We weren't getting along because of my son (typical blended family issues, where the step parent thinks the bio parent needs to be more severe, give the kid(s) less money or whatever), and my husband was sometimes lashing out and being hurtful. At that time I was very close to divorce and I actually went out and bought a house, under the guise of "it would be good to have a rental property". The motivation in that case was the following: "I don't care who is right and who is wrong in the husband-son conflict. If they can't get along to the extent that: 1. my adult son doesn't feel he has a home to come to when he feels the need and 2. I have to live in an unbearable tension with a cranky husband, I just can't live like this. If I have to live in tension with an angry man, or choose between my son and my husband, I will 100% choose my son over and over and over again, even if my son is wrong, heck even if he's a thief. He's my son, he will always come first, choosing my husband would mean choosing myself". That was a very strong motivation for me, and I gave myself a mental deadline, after which I will leave if things don't improve.
Things improved and overall I have a very comfortable life, our relationship is good, I feel we have a good partnership, except I long for sex, for touch, for romantic affection. In this case it's just about me, not about anyone else and as long as he's kind to me and my son, and does not try to stop me from doing whatever I want to do within reason, I can live with it, for now. I say for now because you never know when you've had enough and can't do it anymore. Also, about outsourcing, I said elsewhere, I very strongly considered it, but it's a no go, after lots of research, unless it is with his blessing, which I may ask for at some point. If I have to hide and lie, it will not work for me. First of all you need to lie to everyone, not just to the husband. You can't tell anyone so there is loneliness in that situation, and I couldn't just lie nonstop, it's just not me. Then, if you do fall in love with your affair partner, you can't have them anyway, so more pain (I would only date married people, single people can blow up your life as a cheater). It's not a lifestyle I would like to have. One night stands are also NOT what I want. I miss affection not merely a penis.
Finally, perhaps my pain is not as high as other HL partners here. I always only had sex once a week, even in my first marriage, except for vacations, when it would be daily. My ex initiated most sex and I never refused him, and I was content with that amount, even if I was much younger then. I read here that some people consider that to be too little. Now that I'm over 50, I'd be happy to every other week. Heck, I'll be happy with once a month! I think my libido may not be as high as others and thus my pain not as high either. Is the same as when skinny people tell me (not super fat, but not a skinny person- overweight not obese) or other fatter people to eat less. Bitch, you aren't as hungry as I am, you only eat two carrots at our get togethers, you're just not hungry, you don't have the cravings, so shut up. So in this case, I may be the skinny person, so I don't fault people who outsource, or divorce or whatever works for them, I probably do not understand their pain well.