Post by bballgirl on Jan 23, 2018 8:49:50 GMT -5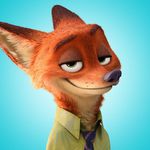 Once again, I'm not expressing this out of a point of moral outrage or social obligation.
Guilt, moral obligation - let's put that aside - I'm not talking about that.
I'm looking at it from a practical standpoint.
I'm talking about people here in this group who are presently "trapped" in this situation because of their choice to present as married or to hope to be married when they are not living a married life and do not live a married relationship - irrespective of whether they are cheating. Nobody here stood on the altar in front of friends and family and put on a nun's habit or priest's collar and pledged to themselves and others a vow of celibacy. A cheating relationship is not a monogamous one and neither is a celibate one. They thing that keeps them pinned in place is this fantasy that they are married. A celibate marriage is just as much a lie - it just happens to be a lie both parties make a tacit agreement to choose together. The latent tension of an agreement based on a lie is like an economic bubble. There is always the knowledge that too much weight is pinned to a total figment, and that the bottom could drop out at any point.
I'm not remotely suggesting that you confess to an affair. Authenticity and its benefits are not a single event.
I'm asking you what the fantasy or veneer of a "marriage" brings to the table that an amicable separation doesn't?
What is a marriage, as opposed to some other kind of intimate relationship? Do you have that?
Married or not, you are going to have a kind of relationship with that woman, and she is going to be a part of your family.
You don't have a romantic sexual relationship with that woman.
You do likely run a household with her.
You do likely share finances and family.
In that sense, how is she different from an ex wife and co-parent who maybe you get along with? Do you get along?
Yes sir, I understand what you are saying - in my situation, I just don't agree with it.  I guess I have an easier time compartmentalizing my life and it's problems than some folks do.  Love and sex are great together.  They are also great separately.  I don't need one without the other as long as I am getting both somewhere.
My kids are grown and have families of their own.  I still love my wife, maybe not in a romantic way anymore, but I would still take a bullet for her.  We have gone on separate vacations most of our married lives - family and politics we have basic agreements on.  So, the woman I love - I don't have sex with.  The other woman is a friend who hates commitment, lives a pretty free lifestyle and just wants to have sex for sex sake.  We are FWB not lovers.
Marriage does not have a checklist of things that you must have in order to make it work.
My definition of a marriage probably shadows
baza
's example of stages - only I have skipped the separation and co-parenting part.  So far...
I am doing what I have to do to stay in it for the long haul.  I understand the risks that I take and I try not to get sloppy as time goes on. 
Maybe I am a bit shallower than some folks, but the risk/benefit ratio is better this way - at least for me.
I feel exactly the same way. I'm very good at compartmentalizing too.
I think everyone needs to do what makes their lives most happy and that's probably what is authentic to them and their personal situation.