Post by greatcoastal on May 21, 2016 8:24:14 GMT -5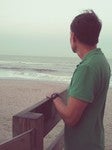 Without saying it like your new Brit. Friend did, " if he wants to act like a child, set a boundary , and treat him like one! Those were things the kids could do, and help pay the bills!
Hope this helps, what you said helps me. I firmly told my wife the other day, " our daughter wants to go to public school, and I have no problem with it. I am not going to be picking her up or taking her to a private school, you can do it, I will be working" my daughter was just telling me about the seven classes she would be taking at this private school. WTF? Why is she still talking to her about it. Again she over rides my " no" like a tank! I have said numerous times, ( and so does my daughter) I hate home school, it's confusing, it's impossible to know if you are doing it right, I have no training, my daughter has special needs, it's humiliating, it's lonely, I hate it! Like a tank means nothing to her. Mon. I am getting the paperwork for public school.
So glad you are seeing an attorney, and good people are coming your way!
YOU ARE THE PROBLEM!!!
Think about it.
It will be my fourth attorney - btw.
Respectfully disagree.
when you have been a cheerful giver,caring ,loving,considerate person all your life,and it has worked well for you in all, if not many of your daily relationships with other people,now, " I am the problem!"
because I live with a manipulative controller, and any effort to set boundaries is run over like a tank," I am the problem?"
Nothing wrong with standing up for yourself. Unless your efforts produce change, it will erode your confidence.
Not that a therapist knows everything, but when others point out that ,you will have to endure a never ending battle, that you are not suited for, it is time to pull out. Retreating ,changing your surroundings, regrouping, waiting for re enforcements, are all strategies to gain new ground.