Post by elynne on Apr 12, 2021 3:38:06 GMT -5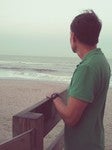 Whenever I see one of your posts I wonder how it's going? Especially your daughters, and how much you have now "seen the truth" about your ex! Glad to hear that you all re happier!!
SO much better! I've got a cute little house, it's cozy and welcoming. Just moved my studio to an awesome location- twice the size of my old studio. It's a fantastic space, high ceilings, great light.
I've applied for my PhD! Really proud of my research proposal - to be honest it was the best thing I've ever written. It's interesting, factual, passionate. Covers the major points of recent research and where my work would fit in.
If I'm accepted, I'll be doing a multi disciplinary doctorate combining figurative painting with neurobiology, exploring how intentional distortions of faces and bodies affect the emotions of people that view the artwork.
It's really cool stuff, with the potential to help people who have experienced trauma. In a nutshell, artwork that touches on the themes of trauma is less confronting than the trauma itself. Viewing artwork has a built-in regulation process. The viewer can switch to considering color or form or brushstrokes to distance from emotion and consider content and their feelings when they feel ready.
I hear back in about 4 weeks if I'm accepted into the program. 🤞🤞🤞
And kids are going through teen stuff - and online schooling, all sports cancelled for a while was tough. But overall they are healthy, happy, amazing kids. They crawl into my bed for cuddles. They discuss politics with me, and relationships, school stuff, friendships. I've got a stronger connection with my children now.
Life is so much better. I do regret not leaving earlier, but to be honest and fair to myself I didn't realize just how messed up my marriage was. In the midst of that dysfunctional morass I had no sense of normal or acceptable. All of my energy was focused on surviving. It wasn't until I was about to "go under" psychologically, that I used the last of my strength to get out.
And then I could begin to heal. To find joy. To discover that I'm lovable. To enjoy myself and trust again. It's been a process of discovery and wonder. And it's mind blowing - like absolutely fucking mind blowing - how simple and easy and enjoyable and loving a relationship can be with a healthy partner!