Post by thistooshallpass on May 4, 2017 20:33:47 GMT -5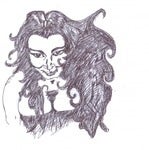 Anyway, I was always a high-libido kind of guy. Initiating came natural to me. And it was enough for me (for a long while) to be with someone that never said no. But it slowly dawned on me that a sexual relationship should be more than just about one person initiating and the other person just going along for the ride. No pun intended. I simply lacked the experience to know that you can't dance a good tango with a starfish. In fact, starfish don't even know how to tango. They actually don't even like to tango. Ever see a starfish taking tango lessons? But seriously ... It was my choice to marry a starfish woman. They make great friends. But they are awful lovers. Most of them are actually asexual. But it's more than just about sex. Right? Unfortunately, intimacy tends to not be their thing either. If I had thought carefully about the long range implications of marrying an asexual starfish woman, as opposed to marrying a woman with at least some of the sexual energy (and touchy-feeliness) of a Bonobo, I would have seriously reconsidered the whole thing. But now is now and those choices have been made. Lessons learned. Carefully considered choices to be made.
So, here I am, hoping that I will be welcomed into your group with open Bonobo arms.
Thanks for reading. 
Welcome to the club nobody wants to be in.
Read a lot and I hope the support helps.
Thanks for the welcome, BBallgirl!