Post by Apocrypha on Dec 8, 2020 10:46:05 GMT -5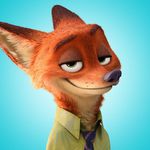 The reason
you
are not having sex in your marriage is because
your partner
does not wish to have sex with you
.
The reason
your partner
isn't having sex in your marriage is because
she does not wish to have sex with you.

The
reason your partner doesn't wish to have sex with you
enters the realm of why chasing and the rabbit hole of "why chasing". Those are your partner's reasons and not yours. There's no work to be done on the part of the refuser to reach this easy default conclusion. It's the refusing party's work, if they choose it, to articulate a a diagnosis and help with a remedy - but they likely won't. There's no need to overcomplicate all this from a practical perspective by why chasing very far past that first point. Whatever it is though, it's once removed from the immediate reason.
Follow it with me, using your example:
"
She doesn't want to have sex with me.
"
vs
"
She doesn't want to have sex with me because she never liked sex with anyone and has been lying for years until she got her ring
."
No difference in terms of what it means.
Does it look to stupid? Oversimplified?
Compare it vs the usual chaffe, where your more elaborate explanation sites :
"
She doesn't want to have sex with me."

vs
too busy, too bored
is on her period, about to have her period, just had her period, is fertile
too upset, or doesn't want to spoil a nice night together with something risky - lets cuddle
needs more space, or isn't seeing enough of you
too fat, too skinny, not feeling sexy, not feeling you are sexy
too old
isn't sex obsessed - is that all you think about?
you did something X years ago - someone else X years ago did something
we just HAD sex last night, yesterday, a week ago, a month ago, a season ago, a year ago
needs to just do this chore/thing

Skipping past the "She doesn't want to have sex with me" reason about the lack of sex in the marriage ends up like an alcoholic making excuses. It becomes "She is unable to have sex with me because of X." Then you get to be a spouse enduring in a noble cause - something that's happening to the two of you together, rather than the one person she definitely didn't want to have sex with.
I agree with you on "why chasing" past that point - a million reasons and proofs and projects can bloom past that point - but those are almost certainly out of your control and ability to remedy with celibacy on this scale. Those are your partner's reasons - and they may or may not do the work to figure that out.
Where it intersects with
you
is "Because my partner doesn't want to do that with me."
That reason is worth pausing on to let it soak in.
So...
"Everything in the marriage is great except that my partner doesn't want to have sex with me"?
I'm missing your point and I know you have one.
Is it that people dropping in saying "Everything is great except we're not having sex" aren't fully aware that its due to the spouse not wanting to, for whatever the reason may be?
That awareness might well move them along their path to one of the big three solutions Stay, Outsource, or Leave.
The added layer that a desire to avoid sex does add clarity to the problem a refused spouse faces.
Was that what you were getting at?
Cuz I'll concur.
Or... maybe I need to ask you to rephrase.
I'm talking about the significance of the the difference between what is true - a partner
not wanting to have sex with you
- vs what is unknown and fabricated "a partner
wishing
to
avoid sex in general
.
In a celibate/monogamous deal, it's easy to pass the former off as the latter. The countervailing proof only happens after their affair or after the marriage ends.
It's about "have sex with me" vs "want sex with me" - where the
wanting
produces the
having
.
My point is that the limiting belief that occurs so often in this forum is that their partner
really does want sex with them but can't
or really
would want
to have sex with them,
but
that they have somehow forgotten, or become distracted, or are unaware of their duty of care somehow within a marriage, or afflicted by some accident of biology, or some dislodged past trauma floating to the surface, or insert reason.
"If only X, then my partner would
be able
to have the sex with me that would make
our
marriage happy".
Thus they get to be "on their partner's side" in facing this together, as well as demonstrating their virtue and worthiness of sex to their partner by sticking through the celibacy afflicting them both.
It's a limiting belief to the people who come here because it causes people to treat the absence of sex in the marriage as they would "the presence of cancer" or some other medical affliction, rather than treating it as language in which the aversive partner is making a CLEAR statement about how they view their spouse, or how they view the condition of being married to their spouse.
Because having sex with a partner who doesn't want to have sex with you and who doesn't see you as a viable sexual partner - for the rest of your lives - will not make a happy marriage. It's likely to increasingly turn her off you and make her hate you.
It's plainly there, but almost impossible to see when you are in it. Much easier to see in the aftermath, or in the case of whatever you remember from your single/non-married dating life.
Imagine you are dating someone, but she doesn't ever have sex with you. You are taking her out - doing things - etc - but you dont' have a sexual relationship.
What is the nature of your relationship?
How does she clearly see you?
If you want intimacy in your life - a marriage - what must you clearly do to move forward?