Post by Apocrypha on Oct 26, 2021 13:09:12 GMT -5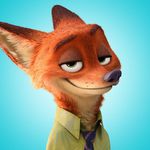 I think most importantly, it helped me centre the truth of the nature of my relationship in a very clear way. Living in that for a while allowed some of my fog to clear - a kind of relief of tension in which I was no longer committed to lying to myself or others about the relationship.
We no longer had a dance of excuses and tensions regarding bedtime. No drowsy midnight hopefuls sparked from accidental touching. No painful staring matches for a feeling that I was braising in contempt and rejection in my own bed all night.
No more "cap in hand" power dynamic. I was trying something different and picked a new lane - I no longer had a sexual expectation in the relationship. That would likely have downstream consequences but they hadn't arrived yet. The ball was firmly served to her court to to establish a clear reason as to why we should sleep in the same bed if we did not have a sexual relationship. It was now her problem to think about. If she preferred it (which she did not), then that would mean something. If she did not prefer it, then it was up to her to present a case to change it. It balanced the books such that the looming threat of separation was now also her problem to think about, rather than mine alone.
With that truth in mind, I was more easily able to conceive of the other work I needed to do.
I cannot like this enough. The description of the emancipatory benefits of leaving the marital bed is exactly the reason that I would have liked to make this move back in my deal. There is a powerful symbolism of leaving that shared intimate space, a symbolism my H would have absolutely hated as a tangible reminder of the stuff I was telling him but he was so adept at ignoring.
I did not move out of our bedroom until we (well I, H chickened out) told the children of our separation. Before this I felt that it would cause them anxiety without the clarity of what was happening to our family. Once I did move out I quickly realised that the sleeplessness I had been experiencing and putting down to any manner of things
actually stemmed from the tensions around the sleeping space that was no longer the safe a
nd intimate experience it should be. I now love my bed where I sleep alone. No agenda, no rejection, shame or tension. Rather relaxation, peace and self indulgence. And no snoring!
I added the emphasis in this response - it's an important insight.
This particular thing is often hidden to both participants in a celibate marriage.
You know you don't want to be celibate.
You know there is a reason that it is happening this way.
Even if you don't know the reason, there is one.
And you know the reason is likely based somehow on what he or she thinks of you or the marriage - even if the specifics are hard to pin down.
Which means - every time you go to bed with that person, you are getting a velvet rope at the club door. You aren't allowed inside and you don't get to find out why.
This is your HOME. Your BED.
It should be the safest place - you are going to be unconscious in it for hours, and half naked.
And here's this person who thinks you aren't good enough. It totally doesn't feel safe, and it wrecks your peace and sleep to be marinating in that each night when instead you need restful sleep.